Metal braces for orthodontic treatment are a thing of the past. With the emergence of various options, people now can ditch the uncomfortable and unsightly choice. Gone were the days when people need to bear with the wires and brackets that make up their mouth for a couple of years or even more.

Cleaning, eating, and other habits will be quite challenging during the treatment with metal braces. Thankfully, there is now an alternative which can eliminate all the usual hassles associated with the traditional approach. An inconspicuous, comfortable, and a convenient orthodontic option is available in the form of ClearCorrect!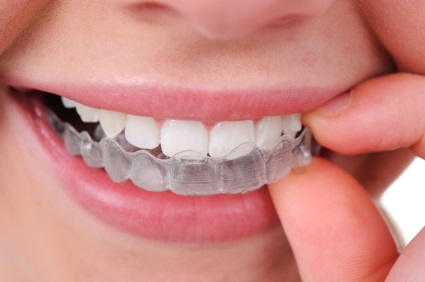 The procedure is utilizing transparent thermoplastic materials free from BPA and phthalates to guarantee safety. Although it may seem like a simple material, patients who will get ClearCorrect are assured of its effective results. At SLS Orthodontics, we encourage our patients to consider undergoing orthodontic treatment with the help of ClearCorrect aligners. We ensure that getting straighter teeth has never been this less invasive and visually invisible.


Benefits of ClearCorrect
Unlike the traditional approach, it is now easier to clean the appliance since it can just be removed from the teeth. What's more is, eating does not have any restrictions; patients are free to eat the foods they love.
ClearCorrect requires lesser dental visits since it does not need any professional adjustments. The aligner trays are provided by set and sequence with specific instructions on when to switch out the appliance based on the treatment plan.
Appointments are only recommended every four to six weeks for the dentist to check the progress of the teeth's movement, thereby making it more convenient.
The procedure is sure to provide successful results as long as the patient commits in strictly following any instructions given. Patients can expect that teeth overcrowding, crookedness, malocclusions, and misalignments will be eliminated. It would then give them perfectly straight, beautiful, and healthy teeth.
For those wondering why it is necessary to undergo a ClearCorrect treatment at SLS Orthodontics, we are proud to tell everyone that each treatment we provide to a particular patient is made based on their needs. And for more patients to avail of the said orthodontic option, we are open in the use of most insurance plans and flexible financing options.


Are you ready to get started with your orthodontic treatment with ClearCorrect in Coral Springs, FL? We at SLS Orthodontics got you covered! Book your appointment now; we are located at 8223 W. Atlantic Boulevard, Coral Springs, FL 33071.